Who is tongkun
who is suneast tekstil
---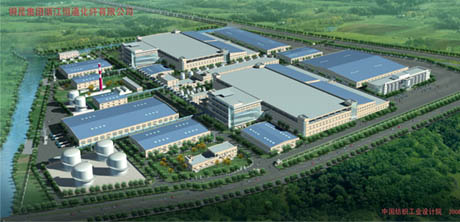 Tongkun Group Co., Ltd., located in the Hangzhou Jiaxing-Huzhou Plain, Tongxiang City, is a polyester and polyester filament yarn manufacturing industry of large-scale joint-stock listed enterprise. And Suneast Tekstil is the official name of TONGKUN GROUP'S direct contact office in Turkey for middle east and African markets.
The enterprise is formerly a chemical fiber factory which was established in 1982 Tongxiang County. After three decades'development, the Group now possesses 5 direct under factories, 13 holding companies, and the total assets reaches more than 9 billion and has more than 13,000 employees.Tongkun Group Co., Ltd as the leading enterprise in the domestic polyester fiber manufacturing industry, up to now has owned annual production capacity of 1.5 million tons of polyester and 1.8 million tons of polyester filament production capacity and the output for many years ranked first in the industry. The leading products include "GOLDENCOCK" brand products, "Tongkun" brand polyester filament yarn and polyester chips, polyester filament yarn POY, DTY and FDY ( moderate strong wire ), the composite filament and ITY all together five series and more than 300 varieties, and the polyester chips varieties of bright, semi dull and cationic. The " GOLDENCOCK" brand polyester filament as "China Famous Brand", "national exemption product" has good fame popularity and reputation in the domestic and international chemical fiber market. On May 27, 2011, "Tongkun" brand was recognized by the State Administration for Industry and Commerce of Brand Name Bureau as the well-known brand.
our awards
---

Excellent quality comes from the sophisticated equipment and outstanding management. More than 80% production equipments of Tongkun Group Co., Ltd are imported from Germany and Japan and reach the world-class level.

As a national key high-tech enterprise under the guidance of "science technology enterprise strategy", relying on the platform of their own provincial enterprise technology center, Tongkun is always being the spearhead domestically in the production and research of polyester filament yarn with more than 20 years of deep study of the chemical fiber production technology.

A number of science research and high-tech products have been filled up the gaps in the domestic area with independent intellectual property rights. At the same time, Tongkun Group Co., Ltd attaches great importance to the establishment of a science management system, and earlier passed in the industry the ISO9000 Quality Management System Certification, Certification of the Measurement System Certification and Standardization of Good Behavior, and actively carried out in the daily management the 5S and TPM management methods to lay a firm foundation for quality assurance.e